How Travel Bloggers Make Money To Cryptocurrency? The growth of the internet has opened up a new wave of viable working options in the digital sphere with freelancing becoming more popular for both employees and companies.
When we factor in the influence that cryptocurrency can and will have we can see that this trend is only set to explode in the near future. Plenty of remote workers are making a living as travel bloggers as they augment their various income streams by sharing their experiences aboard and collaborating with brands in the process.
Cryptocurrency meets travel
I think many frequent Travel Bloggers, as well as travel bloggers, can attest to the pain forex can have in terms of admin and losing value exchanging various currencies for the daily expenses or travel costs. Having to exchange cash for the native currency of the land you visit is an administrative nightmare most of us would like to avoid. So wouldn't it be nice if you could carry some sort of universal currency that could be exchanged anywhere at low cost and have you up and running in seconds? Well, cryptocurrency can do just that.
How to earn cryptocurrency for travel content
Traditional travel blogger has made money via brand collaborations or advertising to their readers or social media audience cryptocurrency projects are looking to tap into this growing market and offer these content creators a brand new way of earning an income. STEEM based dApps (decentralised applications) have recently surfaced with the aim of rewarding users for hosting and sharing their travel-related content on their platforms.
TripSteem
TripSteem is travel curating and social network based on the STEEM blockchain. TripSteem looks to be the primary host for all travel related content and wants to create a community around travel content. TripSteem rewards both the content creators when their work gets upvoted, as well as the people who curate the best content on the site by upvoting others work.
dTrip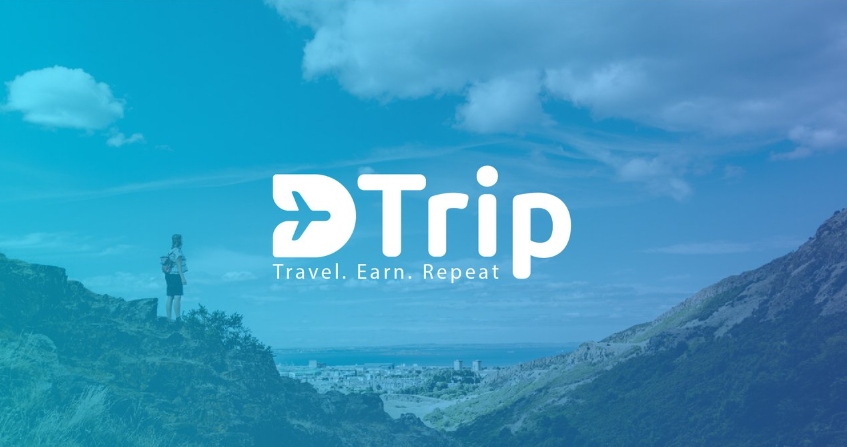 DTrip allows users to share their travel experiences, meet other travellers, receive guests, share feedback and get rewards in cryptocurrency. The application has a user-friendly interface with a nifty map feature that helps you find or pin location-related content with ease.
TravelFeed

TravelFeed is a content creation platform built on the STEEM blockchain and is a global community of independent travellers, where it's easy to meet new people and find information on certain countries with first-hand experience form users as well as a place where travel bloggers can monetize high-quality posts. Bloggers who use TravelFeed can earn rewards in STEEM and soon TravelFeeds native cryptocurrency token. 
Converting your crypto into travel money
Once you've earned STEEM via these dApps its time to cash out. So how do you do that? How to withdraw your TripSteem or dTrip earnings
Click on your profile
Select Steemit wallet
Transfer your Steem Dollars or Steem to blocktrades
Exchange your Steem Dollars for Bitcoin or Ethereum
Send it to your cryptocurrency hot or cold wallet or directly to your bank account and cash out for the fiat currency your require
Travel bloggers earn money anywhere in the world
Travel and cryptocurrency clearly have a bright future and I'm sure this is only the beginning. So if you are an aspiring traveller looking to earn a few extra bucks to cover your costs, I suggest you start using these dApps regularly.