Dear LuxWorld Community!
We are glad to announce that LuxWorld has completed a smooth migration to Arbitrum One, and the LUX/USDT trading pair is now available on BitMart.
The old LUX token (ERC20) has been automatically swapped for the new $LUX token (ARBI) at a rate of 1:1  based on the snapshot taken at 08:30 AM UTC on February 24th, 2023.
👉[1] Based on Bitmart's confirmation, LuxWorld sent $LUX V2 to the Exchange on March 9th, 2023 and BitMart distributed to Users automatically. The trading feature has been available since March 10th, 2023:
📌 Trading Pair: LUX/USDT
📌 Deposit & Trading: March 10th, 2023 10:00 AM UTC
📌 Withdrawal: March 11st, 2023 10:00 AM UTC
📌 Link: https://www.bitmart.com/trade/en-US?symbol=LUX_USDT&layout=basic
📌 Coin Info: https://support.bitmart.com/hc/en-us/articles/12672800661787-LUXWORLD-TOKEN-LUX-
👉[2] Meanwhile, LuxWorld team distributed $LUX V2 directly to the rest users on March 9th, 2023. To check tokens on your wallet (for example Metamask), please follow these steps:
Copy the token address: 0x58b13de0b56c91497b1aaeb344be2a4d7d0478c2
Log in your wallet and choose Arbitrum Network
Choose Import tokens
Paste Token Address / Token symbol (LUX) / Decimal (18)
Import to confirm
Video instruction: https://youtube.com/shorts/nk6RaYoCL8Y?feature=share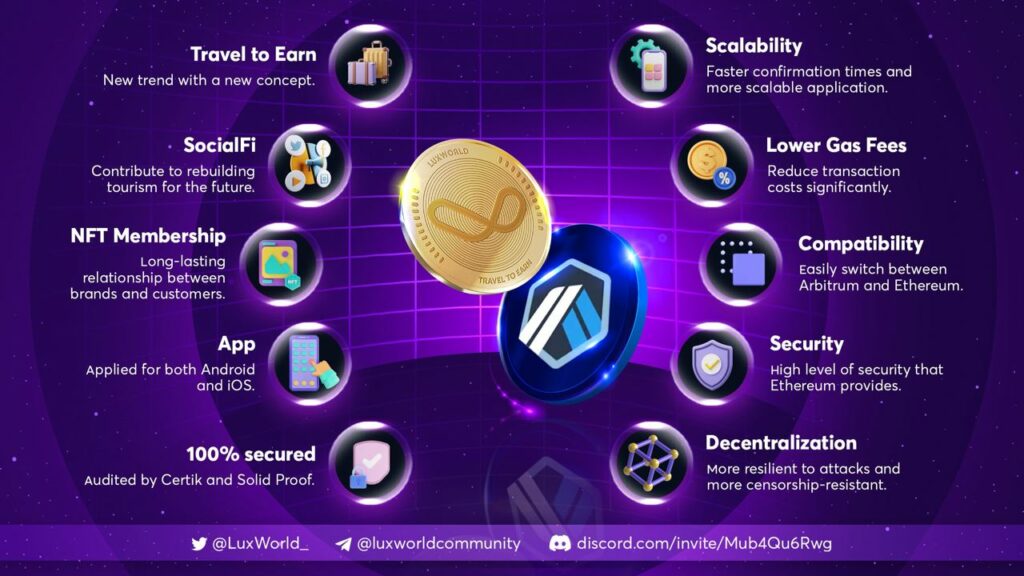 👉 Token Info
– Token Name: LUXWORLD TOKEN
– Token Symbol: LUX
– Token Type: Arbitrum
– Total Supply: 2,000,000,000 LUX
– New explorer: https://arbiscan.io/token/0x58b13de0b56c91497b1aaeb344be2a4d7d0478c2

We appreciate your patience during this period. If you have any questions, feel free to drop us an email at [email protected].