Still have question about LuxWorld?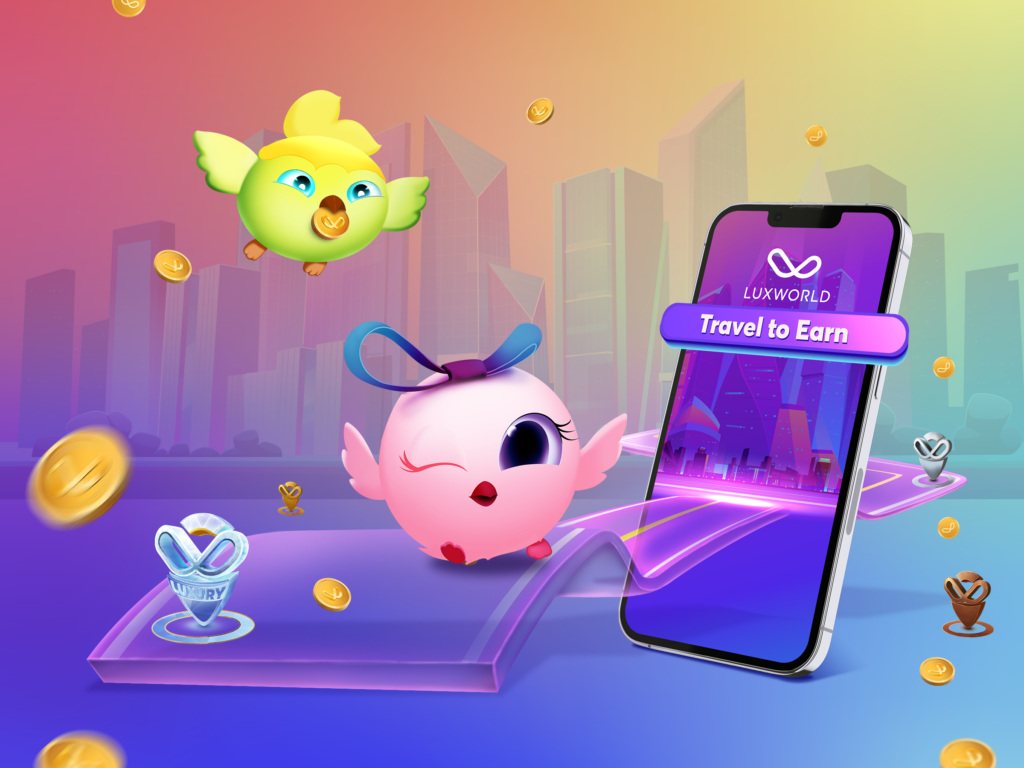 1. LuxWorld's concept
1.1 What is LuxWorld? What innovations does LuxWorld bring to the trend of T2E?
LuxWorld is a Web3 Lifestyle Social App which is based on Social-Fi – the combination of social networking and finance to create decentralized social applications.
The story behind LuxWorld is the desire to contribute to the recovery and promotion of tourism attractions, entertainment and physical activities around the world after the Covid-19 pandemic.
Starting with Game-Fi, we aim to contribute to rebuilding tourism for the future and create relationships between brands and their customers,  all while simultaneously hinging on a Social-Fi aspect to build and incentivize a long-lasting platform, featuring user-generated Web 3.0 content.
Joining us, you don't need to understand the economics or engineering behind the scenes. For LuxWorld, the premise is almost as simple as it can be. Just discover outside and earn rewards.
You equip yourself with NFTs Luggage/Node and use them for checking in. By doing so, you will earn tokens, which can either be used in-game to enhance your NFT assets or cashed out for profit. You can upgrade your NFT assets, breed new NFT, and unlock more exciting features.
Furthermore, LuxWorld plans to join hands with leading brands in all fields to bring attractive benefits to our community.
We do this for the planet, for the sustainability of the travel industry, for the mental and physical health of our friends and families, and to reach millions of people across the world, to help them lead a better, healthier, and happier life.
1.2. Roadmap of LuxWorld
LuxWorld Foundation aims to be Top 1 Travel and Lifestyle blockchain infrastructure developer. Step-by-step on product development, start build-up with Social-Fi elements is the current explosive trend, Luxorld visioned to be the biggest Web3 social travel app and on-chain content network in the industry. 

We currently have different events happening to rewards our community, including:
– Whitelist
– Freemint
– AMAs
– Lucky Draw: Win100k $LUX: https://lux.world/win-100k
– Other events: World's Cup Prediction, Photo Contest for example Share your beloved Christmas photos and get prizes of 5.000 tokens + $100 + 10 #Whitelist…
Please visit our Website or follow our social channels (Telegram channel, Telegram chat, Twitter …) to keep up with our latest announcements about the time and claim page and other events and promotions.
1.3. How can players generate passive income from LuxWorlds model?
For Check-in Node owners, when Travelers check in at your nodes, you can earn passive income, again depending on your Check-in Node's attributes and energy. You can also get Diamonds through Lucky Boxes as well.
LuxWorld App is designed in a way where people don't necessarily need to understand crypto and blockchain to be able to start earning, meaning even less 'tech-savvy' people can get involved. A larger community of users will then result in more value flowing back to LuxWorld members!
1.4. LuxWorld's revenue model?
LuxWorld's revenue comes from the following sources:
Fees derived from user transactions for in-game activities, NFTs trading and Featured & Premium listing fees;

Advertising:
Provides advertising space. Customers need to use LUX to gain access to LuxWorld's customer base.

NFT Membership: Brands will cooperate with LuxWorld to develop Web3 – a mutually beneficial cooperation. In particular, the integration of NFT Membership will be a breakthrough in business where brands can easily provide membership incentives to customers or create marketing strategies quickly and effectively based on the blockchain technology. At the same time, customers can also integrate membership cards of many brands in a single LuxWorld app.

2. LuxWorld Token ($LUX) and $LUX Presale
2.1 What is $LUX? And what is $LUX use cases? How can I own $LUX?
LuxWorld Token ($LUX) is the native token of LuxWorld, you can get in early $LUX presale in few steps by directly using USDT, BUSD, ETH or BNB. Your LuxWorld token will be claimed at the claim page after the public sale. Or you can enjoy "Travel to Earn $LUX" after the LuxWorld app is launched.
The LUX token will define the governance in the platform. Essentially, the $LUX will also act as a payment mode for all our products. $LUX is a fee settlement option but also works as a loyalty token for the LuxWorld platform. The token also facilitates additional discounts to the token users for making any in-game asset purchases and paying the platform fee of any type in the LuxWorld ecosystem. 
$LUX will have the following functions:
Governance: Users can vote on important decision for project's development.

For Fee settlement:Fees on LuxWorld can be settled in LUX tokens, this includes:
– Level ups;
– Mint/repair/upgrade NFTs;
– Open lucky boxes and upgrade diamonds;
– Boosting to reduce mint times and completion times.
For Staking: LuxWorld will enable the LUX token holders to stake and earn yield in the form of more $LUX.

For farming NFTs: $LUX holders will be able to farm LuxWorld NFT Luggages/Nodes.

For User's attention and funding: LUX token is a payment option but it can be used as a pure medium for grasping the user's attention. This can be done by rewarding the users.

For creating Token Scarcity: With every transaction made using $LUX, 0.01% of tokens are burnt. The goal of token burning is to remove this quantity of the token from the supply. The constant burning keeps the value of the token stable and also bets on a long term price rise.

Exchange to other crypto assets to cash out/make payment.
2.2 How can I own $LUX?
There are some ways to possess LUX token: –
Buy early LUX token from presale which is live now at https://presale.lux.world
Purchase on exchanges after $LUX is listing (estimated by the Feburary 2023)
Earn from LuxWorld App (Quarter 2/2023)
2.3. Where and when the $LUX will be listed?
Our presale kicked off on 28th November and is divided into several stages and estimated to last a few months  before the listing (estimated in February 2023). 
We are working closely with some top-range platforms to choose the most suitable listing option. Please visit our website (https://lux.world) or presale page (https://presale.lux.world) or follow our social channels to keep up with our latest announcements about the time and claim page and other events and promotions.
2.4. I have bought $LUX in presale, but I can't not see my $LUX on wallet?
You can claim your $LUX on the claim page after our Presale. Our presale kicked off on 28th November and is divided into several stages and estimated to last a few months  before the listing (estimated in February 2023). 
At the moment, if you want to see your number of $LUX, please go to the presale page at https://presale.lux.world  then Connect Wallet again with the same Wallet address (with same chain) you have bought the $LUX before, then you can see your $LUX. In some cases, you have to disconnect the Wallet before connecting. 
If you have done the same but still can not see your $LUX, please send us your wallet address to do a check.
Please visit our website (https://lux.world) or presale page (https://presale.lux.world) or follow our social channels to keep up with our latest announcements about the time and claim page and other events and promotions.
2.5. I can not see the BNB contract of token?
Our token is based on Ethereum  so there is no token contract on BNB. But don't worry, if you by LUX by BNB, when you claim LUX, we will send the token to the same Wallet address you have bought the $LUX before but on the Ethereum chain. 
2.6. Do you have refund policy?
All crypto investments come with a high risk-reward prospect, so research is crucial before parting with any fundst. We currently do not have a refund policy, however, we will still receive and consider processing certain requests if especially reasonable. In this case, you will be provided with forms to perform KYC (purchased LUX number, time, wallet information, passport upload…) that you send a Submit Form on our Contact page or an email to [email protected].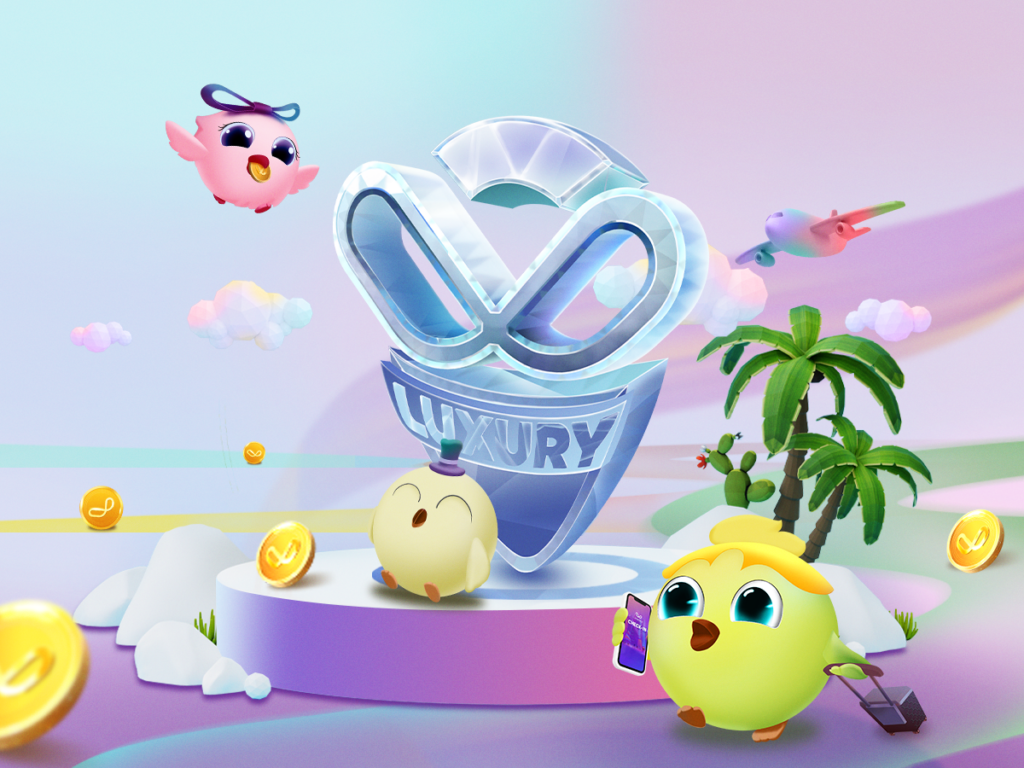 3. LuxWorld App
3.1. How to join LuxWorld?
a. How to register?
– Enter your phone number/email
– Enter the OTP code sent to you as verification in order to enter your account
– Registered successfully
b. How to get started?
– Register the app
– Allow to access real location
– Choose Mode
– Buy luggage/node NFTs
– Check in
– Receive rewards
c. How to buy NFTs?
– Open NFT market
– Choose NFT
– Click Buy
d. How to check in with Luggage?
– Click luggage icon
– Choose Luggage you want to use
– Find a check-in node in Map
– Click "Confirm" to check in
e. How to link a NFT Node with a location?
– Choose a check-in node NFT in your "My Item"
– Click "Link with location"
– Choose a location on Map
– Click "Confirm"
– Edit information of Check-in node
– Click "Link with location" to finish 
3.2. How to download the LuxWorld app? Can I make checking-in globally?
We are currently in the test phase. Please visit our official Website (https://lux.world) or follow our social channels to keep up with our latest announcements about the time and the Beta version if you want to be the first ones who try, leave feedback to improve the app. 
We are going to release the app in March 2023 and ofcourse  the app will be used globally. Hope that you will travel, earn and enjoy LuxWorld!
3.3. LuxWorld has many types of NFTs. What is the advantage of having different NFTs?
LuxWorld has 2 types of NFTs: Luggage NFTs and Check-in Node NFTs.
– Luggage NFTs consist of 4 Types: a Suitcase, Duffel Bag, BriefCase or Backpack, with 4 levels of quality: Popular, Rare, Limited, Legendary.
– Check-in Node NFTs consists of 4 levels of Quality: Classic, Grand, Premium and Luxury.
When you diversify the NFT types, you can:
Become both Travelers and Check-in Node Owners to earn more if you have both a Luggage NFT and a Check-in Node NFT.
Increase your daily check-in cap by owning more Luggages/Nodes that you switch between.
For travelers, NFT Luggage has 4 types with different minting times which affects check-in time and how much is earned.
You can easily switch to suitable luggage to meet the time you can be at the Check-in Node.
Having different types of NFT Luggage increases your total max number of check-ins.
4. How to contact LuxWorld?
Sign up with your email address, send us message or find us on social channels to receive latest news and updates from LuxWorld:
» Email us: [email protected] or [email protected]
» Telegram channel: https://t.me/luxworldofficial
» Telegram chat: https://t.me/luxworldcommunity
» Twitter: https://twitter.com/luxworld_
Click Contact page for more details. We'd love to hearing from you!